Carrot Chutney
"Delicious with crackers and feta. Chutney doesn't get better than this!"
Regular price
Sale price
$17.00 NZD
Unit price
per
A sweet, sour and spicy medley of carrots, raisins and dates. Served at Indian weddings, our chutney is a party on the tongue. Even in India, this chutney is hard to find and it's taken us a lot of hunting and grandmother hustling to pry this recipe and perfect it. Perfect to have in the cupboard for impressing the surprise guest with your preparedness.
Wheat free | Dairy free | 100% Vegetarian

How to use
Use as a spread in pita's or toasties. Pair with crackers and crumbled feta for a "gourmet" appetizer. Mix into soups or serve as an accompaniment to curry or dahl.
Nutrition
Ingredients

carrots, malt vinegar, jaggery, sugar, raisins, dates, garlic, red chilli, cloves, star anise, cinnamon, salt.
Storage

Store in a cool, dry place. Use a clean, dry spoon every time. Once open, use within 15 days or keep refrigerated to extend shelf life.
Tell your friends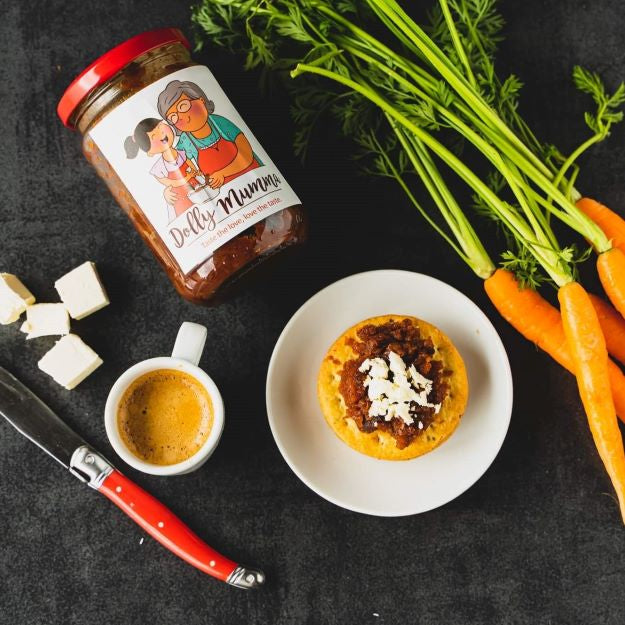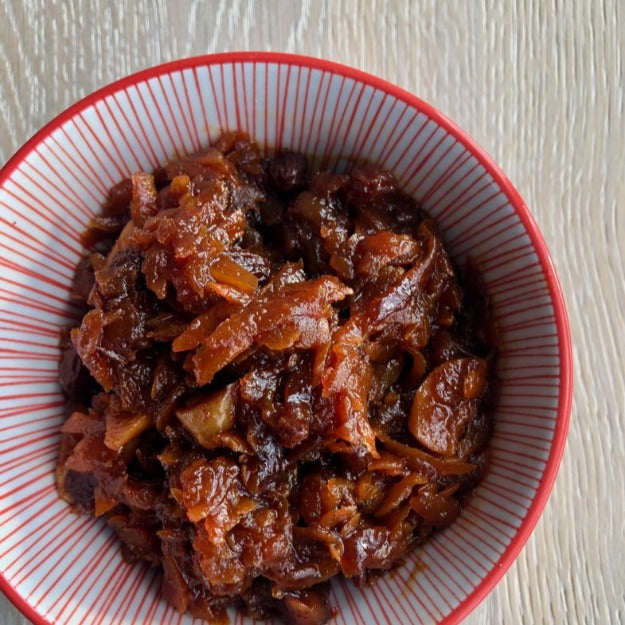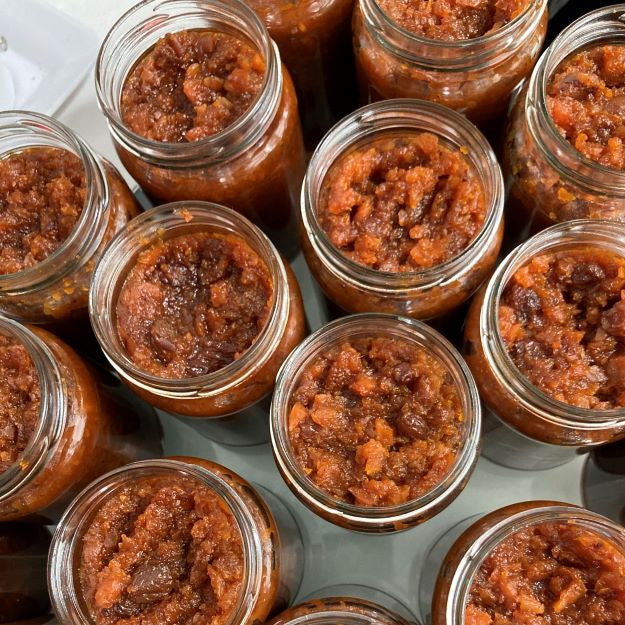 My Favourite Chutney
So so delicious. Lovely with fried potatoes
Obsessed
This chutney shares striking taste resemblances to my favourite ever chutney served at Wanakas best patisserie Pembroke, except more flavourful due to the spices. Delicious with gourmet crackers and feta. Chutney doesn't get better than this!
This chutney makes carrots dance
Ever had dancing carrots? Me neither. But figuratively speaking - all the flavors and textures in this chutney make these carrots get down and boogie!
But don't take my word for it. Grab some and see for yourself.
Carrot Chutney - who knew?!
I added this to my cart mainly because I was ordering other things and thought I'd give it a go as my cupboards were experiencing a severe chutney deficiency. I'm very glad I did - this is gorgeously fresh and crisp - noth like the soggy, gooey chutneys you get from the mass produced brands. I highly recommend it.
Ah-mazing!
Just purchased our chutney and tandoori this morning! Deliciously amazing!!!