Regular price
Sale price
$16.50 NZD
Unit price
per
In our home we enjoy salads but we prefer having our greens in curry form. If you're looking for a tasty way to eat your 5+ this is it. Made with spinach, fenugreek, coriander and whole spices our Saagwala paste is mild yet flavourful. Works in curries, soups, bakes and more.
Wheat free | Dairy free | 100% Vegetarian
How to use
Create a delicious Saagwala by simmering boneless chicken, prawns or paneer cubes in the paste. Finish with yoghurt or cream. Stir through cream cheese to make a quick dip. Tastes great in tray bakes or mixed with leftover rice too!
Nutrition

Ingredients

spinach puree, onion, tomato paste, mustard oil, cumin, coriander, bay leaves, cloves, cardamom, cinnamon, pepper, green chilli, ginger, garlic, citric acid, sugar and salt.
Serving Size

275 gm | Serves four to six people. One jar requires 1 kg of protein.
Storage

Keep refrigerated. Once open use within 15 days.
Tell your friends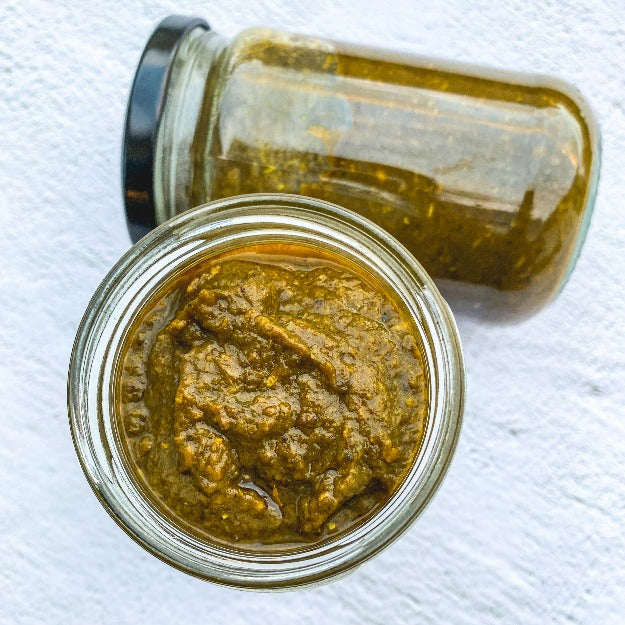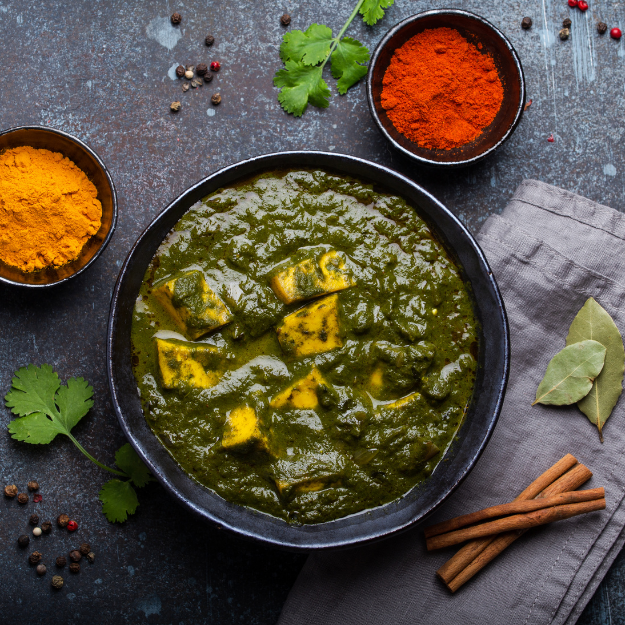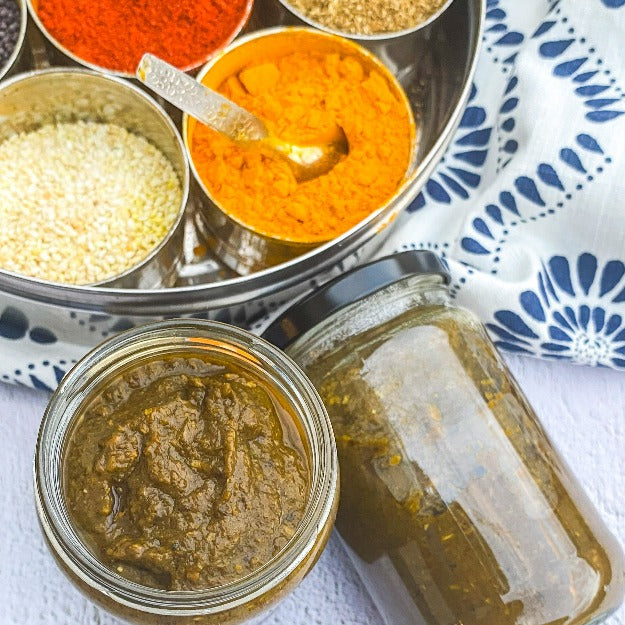 Absolutely fantastic authentic and flavourful pastes!
I made a lamb spinach sagwala but have also used it to make palak
Paneer. Both turned out delicious!!
Thank you 🙏🏼
absolutely delicious!
The taste in this product is phenomenal. Real food at its' best! I cooked it with paneer cheese and it was much better than anything I've every had from the supermarket. I will definitely buy again and I highly recommend!
Delicious!
Tastes fresh, homemade, delicious and good for you. We tend to use with paneer, or occasionally fish. Very quick way to make an exceptionally tasty dinner.
Spinach Saagwala
Love this product. I have made my own before but why would I on those busy week nghts when Dolly has it all covered. So much nicer than your usual commercial pre made curry sauces. I love I can add paneer or meat depoending on whats i my fridge/freezer. Will defintiely purchase again.
Super yum
Delicious curry - I added tofu, lentals and some coconut milk and almost ate the entire curry in one sitting (I'm not vegetarian but tofu seemed like a good fit). I would like to try paneer next time.