Tandoori Paste
"This stuff is amazing. We have it on everything."
Regular price
Sale price
$17.00 NZD
Unit price
per
It's time to tandoori everything! Spicy, smoky and lip-smacking, our Tandoori Paste is the perfect addition to your meals, barbecue or otherwise. 
Wheat free | Dairy free | 100% Vegetarian
How to use
Add yoghurt to make a marinade for chicken, fish, paneer or tofu. Flavour rice, mince and stir-fries by adding a few tbsp. Stir through coconut milk to make a curry. Tastes great on everything, yes, even toast!

Need ideas? Here's a detailed post on everything you can make with our Tandoori paste.
Nutrition


Ingredients

oil, tomato, ginger, garlic, sugar, red chilli, cinnamon, turmeric, coriander, cumin, cloves, cardamom, salt, fenugreek leaves.
Serving Size

275 gm | When used as a marinade, one jar is sufficient for 2kg of protein or a whole lamb leg.
Storage

Keep refrigerated. Once open use within 15 days.
Tell your friends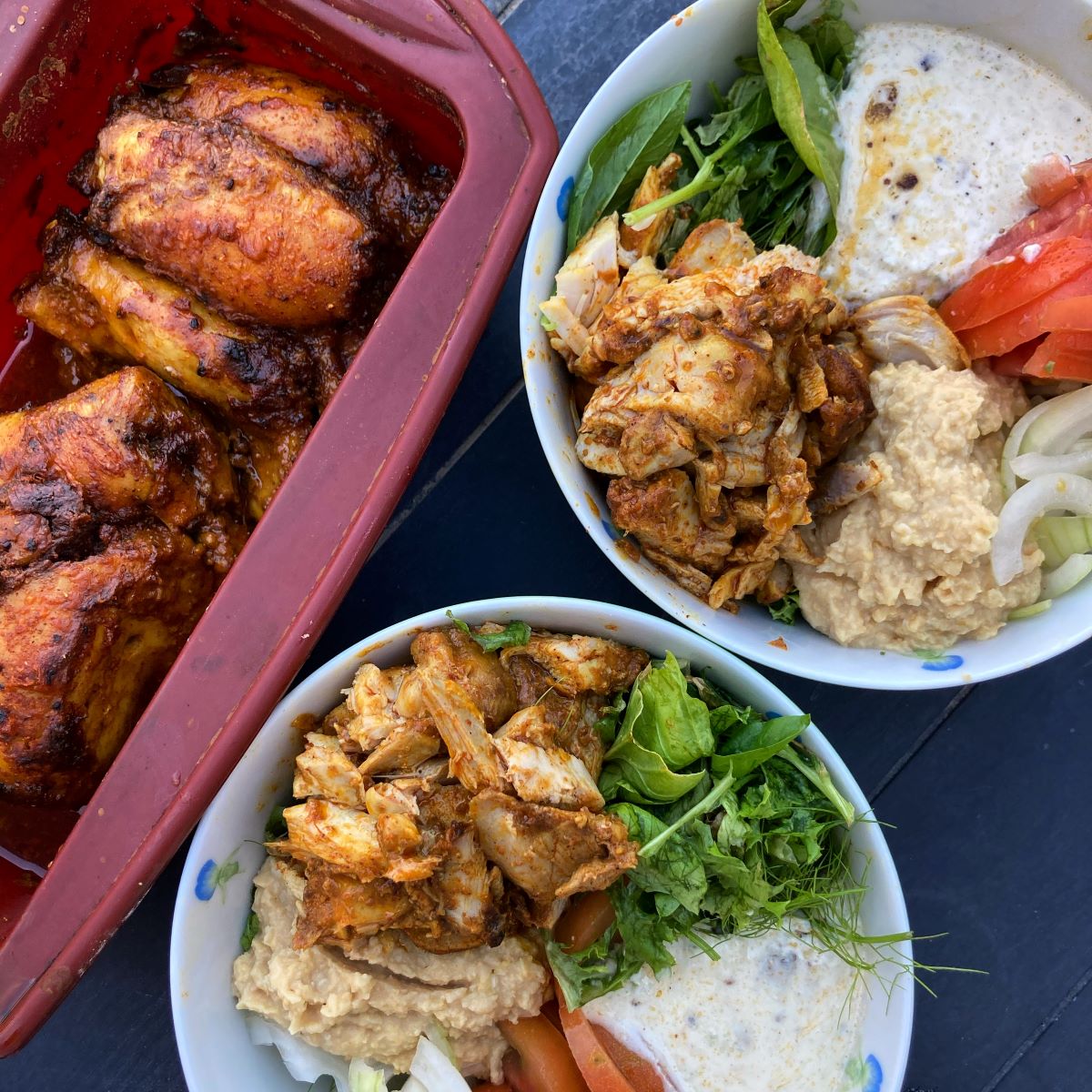 Best available for home use
Works time and time again, excellent for the winter months too ;)
Fabulous product. Last night I made a vegetable medley of sliced onions, garlic confit, chopped celeriac, diced potatoes, one parsnip and some bok choy. Into the shallow fried mix, I added one bottle of tandoori paste and heated it through. Salt and pepper. Voila!
Highly Recommend
Made a Paneer curry in the slow cooker with a jar of curry paste, two cans of coconut milk and vegetables. Cooked for 8 hours on low adding the paneer in for the last 20 minutes. Awesome result
Amazing!
I bought this paste a few months ago and just got around to using it and it was amazing. It tasted like something you'd get from a restaurant!
Much better than other pastes I have tried before!
The Real Deal
Bought a jar of the Tandoori paste a while back and threw it in the back of my cupboard. Pulled it out the other day and thought I would give it a try. I want mooooore. This is sooo good. I am so glad I can still find this. Forget the bland store bought yuk, this is the real deal.