Bach Box
"A must-have versatile camping and holiday ingredient. We got all sorts of meals from our Bach Box!"
Regular price
Sale price
$48.00 NZD
Unit price
per
Heading to the bach for the weekend? Going tramping and camping? Or perhaps you've rented a campervan and are off on an epic roadie. If there's one thing all of us Kiwis have in common (or atleast the Jaffa's among us) it's our love to collectively escape to the outdoors the first chance we get. 
And while I love a holiday, what I don't love is cooking on holiday or trying to bulk cook before a holiday. The problem is that I don't like having every meal in a restaurant either. 
This is why I created the Bach Box - to rescue you and me from bad holiday meals.
Depending on how many nights you're heading off, you can build your Bach Box to suit you. Simply choose from:
Small Box - 3 bottles
Large Box - 5 bottles
At checkout, add in the bottles you'd like in the special instructions box or email us on cook@dollymumma.com
Need some help choosing?
If you're going to be in a tiny kitchen and need a meal pronto, I recommend the Cashew Korma, Coastal Curry or Spinach Saagwala.
Heading to a bach where you want to impress the family with what you cook but still keep things easy? The Spiced Ghee and Tandoori Paste are your best friends.
Or perhaps you're going to be mostly outdoors and need to make a few snacks in which case I recommend the Carrot Chutney and Tandoori Paste.  Maybe it's neither of that and you just need some solutions in the fridge for when you need a meal in a jiffy.
Tell your friends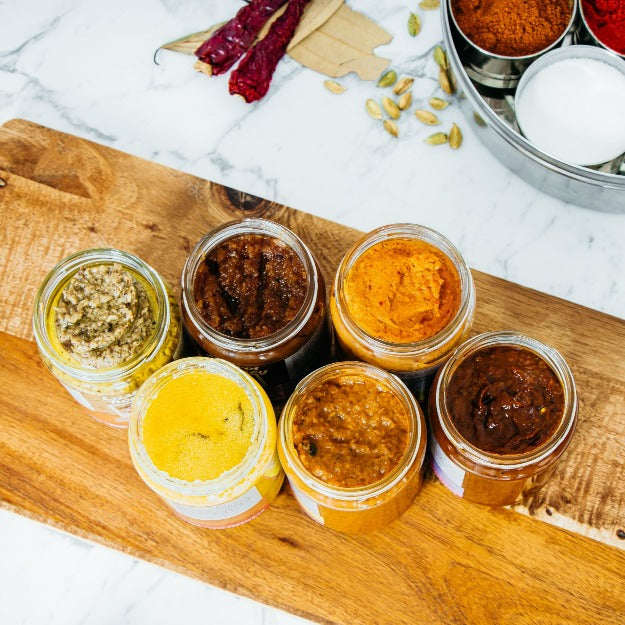 Great product and service. Really appreciate the email recipes and stories